induction melting of vacuum furnace by UM-25AB-MF
Views Send Enquiry

Medium frequency vacuum induction melting furnace
---
Feature and application:
Whole Stainless steel design
Horizontal furnace and side opening structure to load samples conveniently
Compact furnace structure, save space
IGBT module power supply
Widely applied in the university and institute labs to melt metals(such as stainless steel, Ni base alloy, copper, alloy steel, Nickel-Cobalt alloy, rare earth, Nd-iron-boron etc) in vacuum or protecting gas atmosphere.
Also proceed vacuum refining processing and precision casting for the alloy steel.
Specification
item: induction vacuum melting furnace
Cold state final vacuum degree: 5×10-3Pa
Rating temperature: 1700℃
Rating power: 20KW
Crucible capacity: 1000g(liquid)
Pressure rising ratio: ≤2Pa/H
Max Frequency: 20KHz
Max melting weight: 5kg/melting cycle
Structure introduction:
It consists of furnace lid, furnace body, swinging gear, teeming device, vacuum system and medium frequency induction power supply control system, etc.
The furnace body is made of stainless steel.
Furnace shell adopts double layer water cooling structure, swinging gear: connecting with the furnace body by flange. The induction coil made of copper tube in spiral shape is drawn out from the furnace body, with reliable Wilson seal.
Vacuum system: two stage pump, oil diffusion pump and coupled pump. There is gas-inlet and gas-outlet valve in the vacuum set.
Power supply:adopt IGBT import power element, integrated and cmpact, effective output power exceeds 90%, energy saving 60% than conventional SCR medium frequency power supply. With over current, over voltage feedback and protective circuit.

induction melting vacuum furnace

Induction Vacuum Melting Furnace (1)

Induction Vacuum Melting Furnace (2)

Induction Vacuum Melting Furnace (3)

Induction Vacuum Melting Furnace (4)

induction vacuum melting machine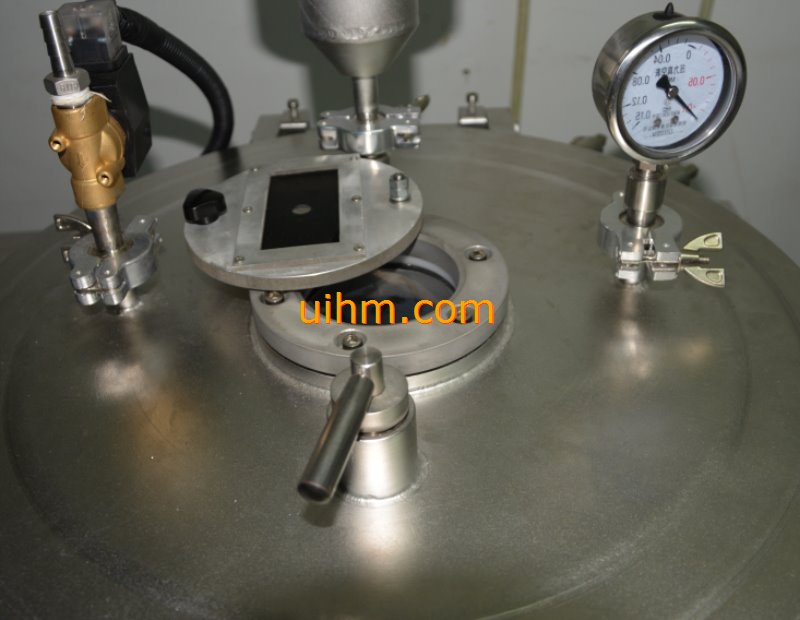 vacuum induction melting machine with casting function_1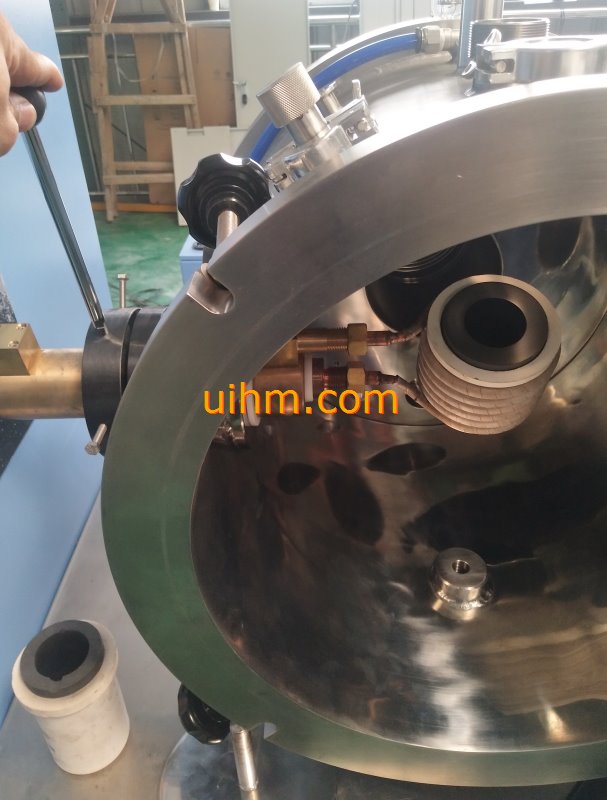 vacuum induction melting machine with casting function_2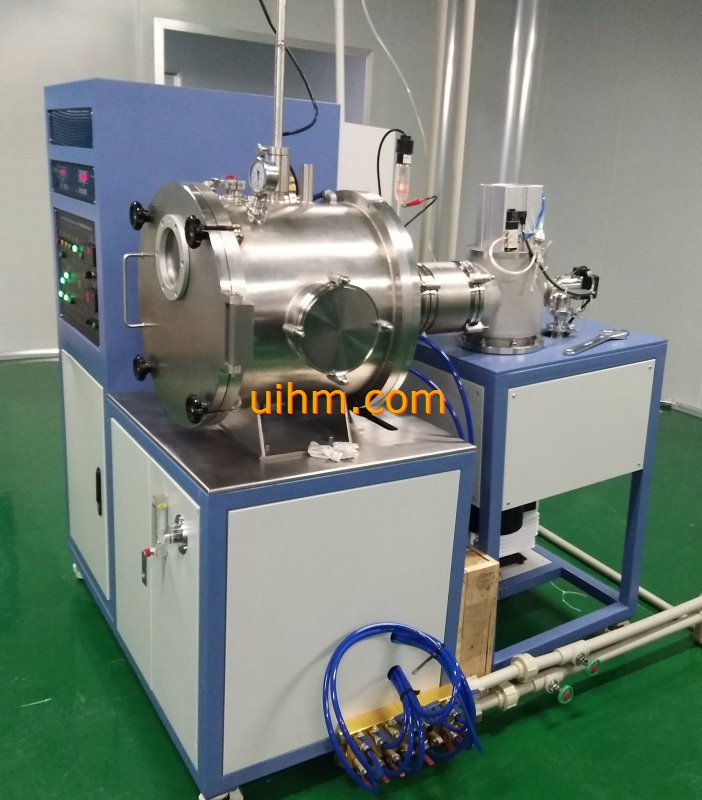 vacuum induction melting machine with casting function_3